---
LARGE STONE PINE RELAXATION ROOM
RESERVED FOR THOSE GUEST SEEKING RELAXATION
The large stone pine relaxation room is perfect for all persons who are greatly challenged in their everyday lives. Here, one can splendidly relax and unwind. The harmonious room design, the comfortable lounger and seat options with a view of the Nock Mountains provide the perfect time-out from the day-to-day "rat race". Our highlight of the large stone pine relaxation room is unique: The sun terrace with an incomparable view of the Austrian silhouette of the Nock Mountains.
---
---
EFFECTS OF STONE PINE
The relaxation rooms of the St. Kathrein Thermal Baths have been furnished almost exclusively with stone pine, but did you know that stone pine has a harmonising effect? Feel the calming power of nature in the relaxation rooms of the thermal baths. The Queen of the Alps (stone pine) has a relaxing effect, promotes concentration, is stimulating and promotes healthy and rejuvenating sleep. Moreover, stone pine lowers the heart rate and helps you to become calm.
---
---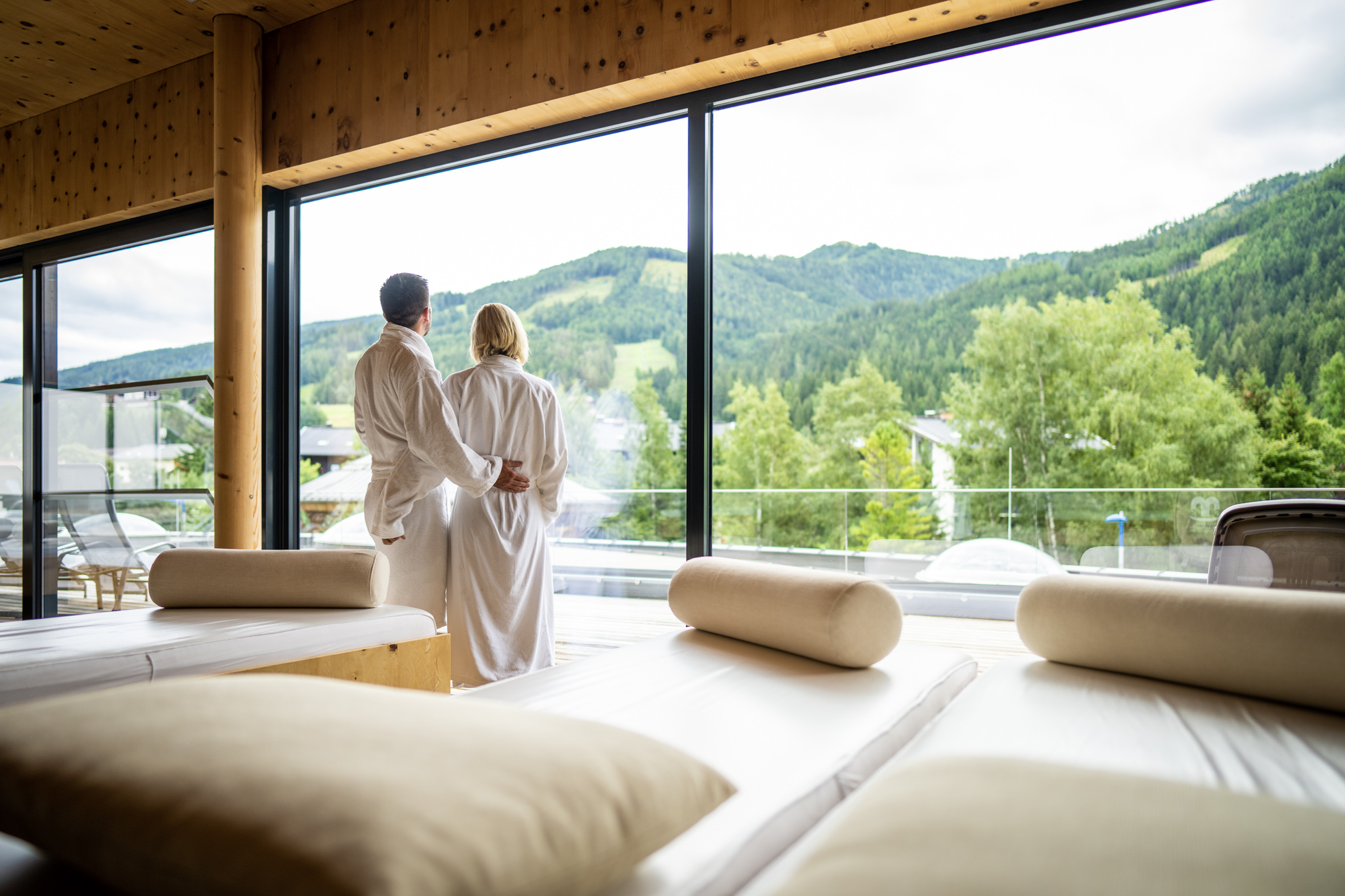 ---